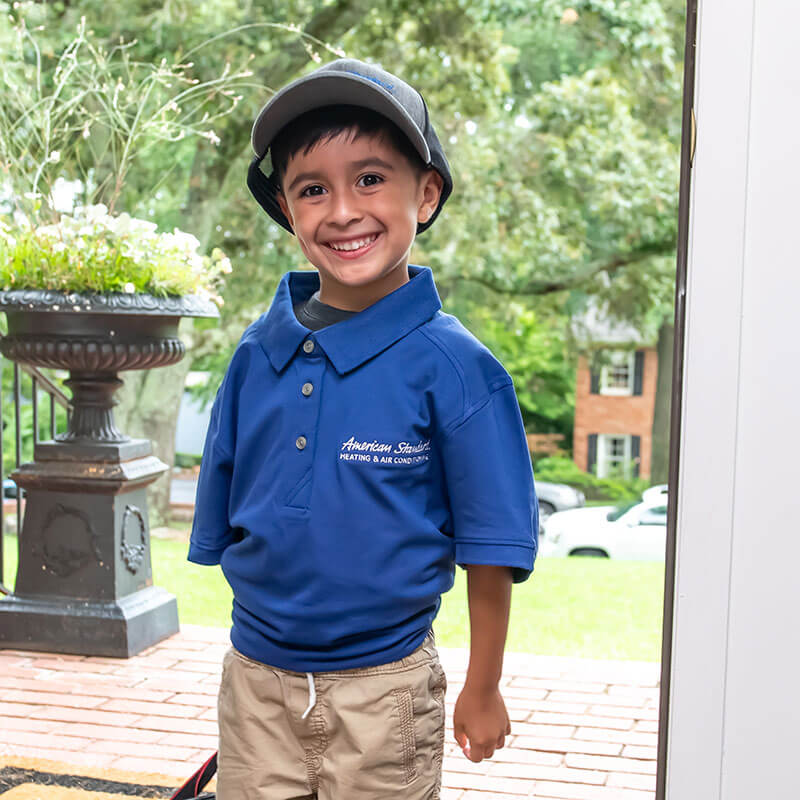 We Are Committed to Advancing Your Career
We believe our employees are the most vital part of our mission to provide the best quality service. We invest in them and help them further their careers by offering competitive wages, providing excellent benefits, and giving them the tools to pursue additional education, training, and professional development. We are committed to every member of our diverse team, and we provide outstanding growth opportunities so they can advance to the top of their fields.
Keith Lawson offers an excellent benefits package to all of our employees because we know that quality work is done by people who not only love their job, but who have a great quality of life overall.
Keith Lawson has been a family owned and operated business for over 40 years, and we value every member of our talented team. Our reputation is built on quality work, customer service, and reliability. We strive to better our community through environmentally conscious business practices and support for local organizations and events. If you are ready to join a close-knit team of service professionals who care about the community and each other, then this company is right for you.
Keith Lawson is experiencing continued success and company growth due to our strong values, and we would love to expand our business even more. We are an EEO/AA employer, and we are continuously looking for candidates who have the following qualities:
Interested in Joining Us?
Please fill out the following information and we will contact you. While not required, you are welcome to upload your resume and/or your completed Employment Application with this form as well.
We accept applications for the following positions on a continual basis:
×
Plumbing Service Technician
A senior-level Service Technician should have a minimum of 5 years experience, and be familiar with repair and replacement of plumbing fixtures and trim, electric water heaters and water line slab leaks, and using sewer machines and sewer TV camera.
×
Plumbing Service Technician Trainee
Job Summary
Keith Lawson Services is currently seeking highly motivated and eager Plumbing Service Technician Trainee in the Tallahassee, FL area. KLS will train the right individuals on repairing and maintaining well-functioning plumbing systems that transport water, waste, gases and hot liquids.
You will Be Trained In Handling The Following Responsibilities:
How to handle each service call assigned on time.
Perform a complete Diagnostic Inspection on every call.
How to sell "Add Ons" on each service ticket.
Complete service tickets Tech Tool program
Use proper pricing procedures listed in KLS Flat Rate Book and/or Time and Materials Method when instructed.
Follow Dispatcher's instructions for collecting payment.
How and when to use certain plumbing tools (pipe wrenches, pipe cutters etc.)
You Will Gain The Following Skills
Solid understanding of water distribution and disposal systems in residential, commercial and industrial buildings
Working knowledge of heating and ventilation systems as well as appliances
Ability to handle plumbing tools and equipment (pipe wrenches, pipe cutters, sewer cameras and sewer cables or "snakes")
Good communication
Ability to interact with people from all walks of life
Required Qualifications
Clear criminal record for educational and correctional facility projects
Valid driver's license
Willing to work 40+ hours per week
Work outside in various weather conditions
Highschool diploma or equivalent
Benefits
Earn while you learn
401(k) with 100% match
Health, dental, and supplemental insurance offered
Paid holidays and vacation
*We are a drug free work place. All potential employees must be able to pass a pre-employment drug screen. **Please note, due to the nature of some projects, this contractor participates in the E-Verify program.
×
Residential Plumbing Leadman
A Leadman should have a minimum of 5 years experience, be capable of minimum instructions and/or given a set of prints, rough-in plumbing for a residence, remove and reinstall plumbing fixtures and water heaters in existing residences and commercial buildings, installation of new water service and sewer lines, removing existing and installation of new water service and sewer lines, re-piping a residence or commercial building as a result of slab leak, changing out tub valves.
×
Commercial Plumbing Superintendent
A Superintendent/Leadman should be self-motivated and capable of working from 2-10 mechanics and helpers, and responsible for accurately laying out rough-in, installing rough-in in new and renovated building. Should be capable of identifying the materials needed well in advance, identifying the material, equipment and tools he needs for a proper installation well in advance. Must have people and communication skills that allow him to communicate effectively with owners, engineers and general contractors. He is ultimately responsible for the cost effective installation in the field. Others will be responsible for providing materials and special installation instructions when required.
×
AC Service Technician
A senior-level Service Technician should have a minimum of 5 years experience, be capable of troubleshooting cooling-only, heat pumps, and gas fired equipment, with some limited experience on oil fired furnaces. He should be capable of installing refrigerant piping, evacuation and proper charging of a system, control wiring, installation and troubleshooting, power wiring properly connected, ductwork properly connected, and understand the refrigeration cycle and gas piping.
×
Residential AC Leadman
A Leadman should have a minimum of 5 years experience, be capable of motivating himself and others and effectively supervising 1-2 people, and be familiar with the complete installation of a new air handling unit and condensing unit, along with refrigerant piping, control wiring, power wiring connection and duct connection and/or similar equipment in a retrofit project. He must have people and communication skills that let him effectively communicate with the homeowner, the user authority.
×
Commercial AC Superintendent
A Superintendent / Leadman should have a minimum of 5 years experience in the installation of commercial A/C equipment and piping, including refrigerant piping, chill water, hot water, steam, condenser water, sheet metal and fiberglass duct systems, fire dampers, manual volume dampers, air distribution devices, louvers.
×
Estimator
An Estimator should have a minimum of 5 years experience in any of the following: plumbing estimating, A/C estimating or mechanical piping estimating on commercial projects, including but not limited to, schools, office buildings, hospitals, retail stores, dormitory-type facilities, condominiums, high-rises, etc.
×
Project Manager
A Project Manager is responsible for handling all administrative matters on a plumbing and/or mechanical project and should have a minimum of 5 years experience, specifically relating to contract review, purchasing and expediting equipment, subs and materials, submittal review and compliance, preparing detailed cost code and billing breakdowns, developing manpower scheduling, securing and providing adequate installation instructions to field operations, handling requests for information and requests for change orders, and all correspondence as needed with subcontractors, vendors, general contractors and others.
Plumber
Plumber Helper
Residential Retrofit
Commercial Construction
HVAC Installers
Residential Retrofit
Commercial Construction
Accounting
Clerical
Customer Service Representative
Dispatcher